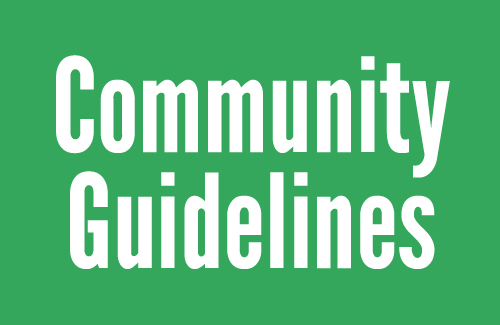 With all things there must be some rules just to buffer all the people that don't care to use common sense. So please hang in there, we will make this as quick and painless as possible. It's actually really easy to make some Clattr, we promise.
Clattr Guidelines

First and foremost we believe in free speech and freedom of expression, so we will never limit you in regards to either. We want you to have fun, be you, and do what you wanna do with Clattr. With that being said just be cool, sane & rational, and everyone wins.
Clattr is for the Following:
Expressing yourself in anyway you see fit: Blogging, Pinning, Posting or Going H.A.M. Share your thoughts, show off your creations and make the news of the world your own. Art, music, design, stories — anything goes within reason.
Haven't we all had enough of baby boomers and old tighty whitey wearing people dictating things? It's time to make some Clattr!
Clattr is Not for Any of the Following:
Adults Only: If you're not a legal adult (18/21) you're not allowed to use this website.
Cyber Stalking: Don't harass, stalk or purposely try to track people down like some weirdo.
Hate Speech: We are cool with shit-talking, poking fun and all sorts of stuff but do not participate in death threats, trying to incite or any other forms of off the charts maliciousness. And no we don't mean "bullying" — we mean the truly detrimental crazy stuff.
Harm to Yourself, Minors and Others: Mental illnesses, eating disorders or other personal struggles are no laughing matter and are definitely not something to be glorified whatsoever, neither is harm to yourself, minors or anyone else.
Necrophilia, Bestiality, Death, or Animal Cruelty: Why we even need to list this is beyond us and if this applies to you, you need help immediately and we mean immediately, you sick bastard.
Non-Attribution: If you found something you want to post or pin to Clattr, there's nothing wrong with that but give credit where it is due. So always use the proper source links to the original content creator.

Prohibited Content: Please don't post hardcore adult stuff like watersports, scat, fisting, torture or anything else disgusting, if it goes too far we will just delete the content but not your account. Also do not post any gambling, hacking or other related sites/content.
Spam & Advertising Schemes: We're cool with businesses and entrepreneurs peddling their goodies but don't go all out spamming like you're some Nigerian dude on Yahoo Instant Messenger.
Trademark & Copyright Infringement: It's against the law so just don't do it. Only use content when you have the right to do so, either from the holder of trademarked or copyrighted work, or in certain circumstances when it's allowed such as via the fair use doctrine or for news aggregation and personal commentary. DMCA requests are a pain in the ass so if you don't do it then we don't need to remove it
Try to Be Cool: No we aren't bashing anyone, we just want everyone to use common sense so that we can create an open, free, and ultimately cooler community than the others. Sick of seeing your freaky aunt trolling your profile? Come join Clattr instead!
We reserve the right to amend this at anytime according to our terms of service so please understand that sometimes things need to change but we fight it at all costs.